Maria Semple is the author of Where'd You Go Bernadette, the very funny novel I read last week. The article appeared in Shelf Awareness today, August 24, 2012.

Book Brahmin: Maria Semple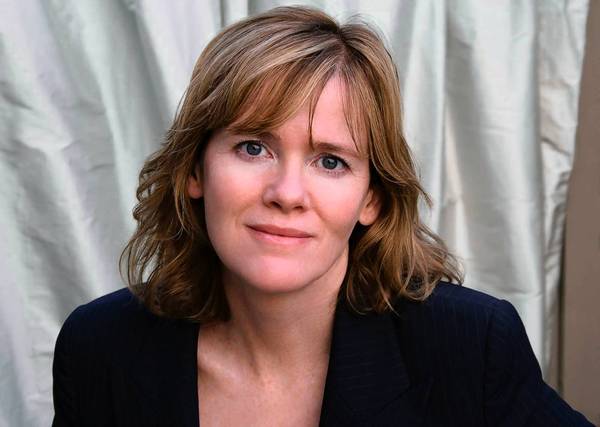 Maria Semple's plan of becoming a novelist or a teacher was derailed when she sold a movie script to 20th Century Fox just after graduation from Barnard. The movie didn't get made, but she moved to Los Angeles. Semple got into TV with a job on
Beverly Hills, 90210.
Thus began a 15-year career in television, writing for
Ellen, Mad About You
,
Arrested Development
and others. Semple's debut novel,
This One Is Mine
, was published by Little, Brown in December 2008. She moved, with her boyfriend and daughter, to Seattle, where her new novel,
Where'd You Go, Bernadette
(Little, Brown, August 14, 2012), begins. Semple teaches writing, studies poetry and tries, with mixed results, to stay off the Internet.
On your nightstand now:
The Tools
by Phil Stutz and Barry Michels,
Dead Stars
by Bruce Wagner and
Driving Home
by Jonathan Raban.
Favorite book when you were a child:
Harriet the Spy
by Louise Fitzhugh.
Your top five authors:
Jonathan Franzen, Philip Roth, James Salter, Edward St. Aubyn and Barbara Trapido.
Book you've faked reading:
Moby Dick.
Book you're an evangelist for:
When We Were Romans
by Matthew Kneale.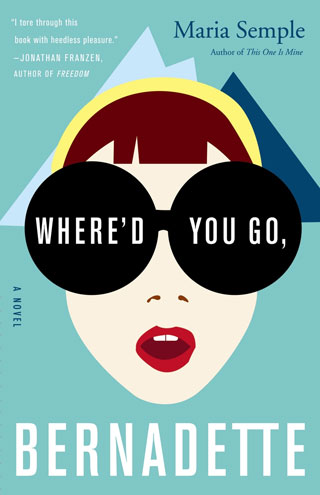 Book you've bought for the cover:
I don't think I've ever bought a book for its cover. Weird.
Book that changed your life:
Man's Search for Meaning
by Viktor Frankl.
Favorite line from a book:
"Winter, and a man walked into the street, dropped his glasses, and shot a dog. Summer, and he watched his children's heart break. Autumn again, and Boo's children needed him." --from
To Kill a Mockingbird
by Harper Lee.
Book you most want to read again for the first time:
Lolita
by Vladimir Nabokov.